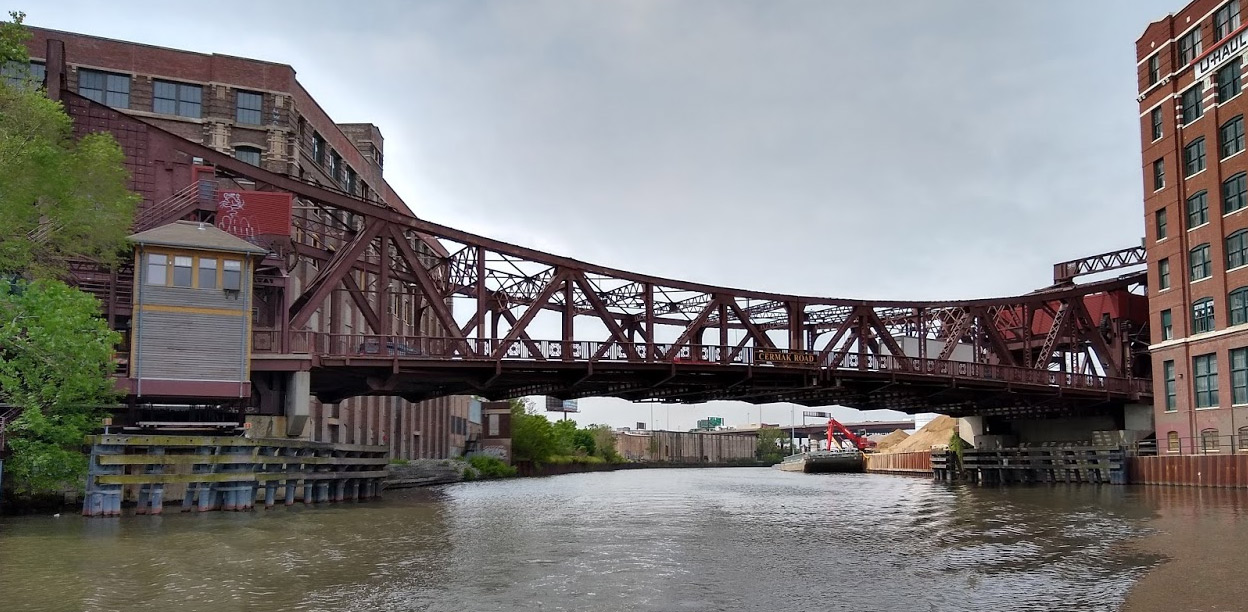 Introduction
Total coliforms, E.coli or faecal coliforms are probably the most important water quality parameters there are for recreational water bodies such as rivers, lakes, water parks or marine bathing waters. However, the decision to allow such water bodies to be fit for recreational activities typically takes 24-72 hours -- when relying on traditional lab testing methods -- after the water sample has been taken. Delays even as short as 1-2 hours can be too late to prevent people from being subjected to unnecessary levels of pollution and, potentially, becoming ill as a result. With the increasing popularity of open-water swimming it will become even more important to monitor water resources as close to real time as possible.
In an exciting new project, and the first ever in the USA, the Proteus is being used as an environmental guardian for all those people who want to use the Chicago River for recreational activities such as boating, fishing, kayaking, or commerce. It will allow users to simply load up a bookmarked website, check the real-time water quality and make a more informed decision about interacting with the waterway. Currently, monthly water samples tested by traditional lab methods are used to measure faecal coliform levels. With Proteus sensors, the public and local water authorities will now gain real-time, hourly data that will provide them with unprecedented insights into local water quality conditions.
Equipment Used
Three Proteus multi-parameter water quality monitors with near real-time wireless telemetry systems (powered by micro-solar panels) have been deployed at strategic points on the Chicago River's three main arteries  - North Branch, South Branch and Main Stem (from Lake Michigan). It was important that the systems required minimum maintenance; all sensors are automatically cleaned before every measurement for optimum accuracy and reliability. Apart from routine calibrations (typically every 6 months), the self-cleaning sensors will not require any other upkeep. In addition to faecal coliform, the Proteus can host a whole suite of sensors that can also measure parameters such as BOD, COD, TOC, DOC alongside the more traditional parameters such as pH, ORP, dissolved oxygen, conductivity, blue-green algae, chlorophyll and many others.
Background
RS Hydro and Proteus Instruments were approached by Chicago-based Current, a not-for-profit, award-winning organisation, that aims to apply innovative technologies to solve specific problems in the water sector. Prior to 1900, the city's sewers discharged its wastewater directly into its rivers, which, in turn, flowed into Lake Michigan, Chicago's main water supply. The impressive reversal of the Main Stem and South Branch – completed more than 100 years ago to protect the city's drinking water supplies – meant that the water from the North Branch was blended with Lake Michigan water and entered the newly completed Chicago Sanitary and Ship Canal, which then flowed towards the Mississippi River and finally to the Gulf of Mexico.
While this engineering feat dramatically improved the water quality of Lake Michigan and the city's water supply, many have long wondered how well-suited the heavily industrialized Chicago River is for recreational use. Today, the river lined with a new Riverwalk that is popular with locals and tourists, the waterway is buzzing with crafts of all types, from kayaks to water taxies, yachts, and commercial barges. With all this recreational and commercial use, Current's H2NOW project – the first of its kind in the U.S. -- will enable governments, regulatory organisations, utilities, businesses and the general public to gain a better understanding of microbial pollution in their waterways. The project not only seeks to inform the public about water quality but to provide the ability to check pollution levels before they undertake water-based recreational activities.
Furthermore, the increased frequency and accuracy of microbial pollution measurements will provide greater insight into how and why such waterways are being polluted. These insights can then inform efforts to improve water quality through further upgrades to wastewater and stormwater drainage infrastructure. Going further, Current thinks that this type of data can feed into policy making, and environmental and industrial best practices. The H2NOW project has been funded by the Chicago Community Trust, a local philanthropic organization, and is supported by its group members including the Metropolitan Water Reclamation District of Greater Chicago, Chicago's Department of Water Management, universities as well as corporate partners.
The Story So Far…
After installing and calibrating the three Proteus units to local water quality conditions, the sensors will provide a continuous stream of data, typically uploading every hour with the help of the latest wireless GPRS technology. Two of the low-power Proteus systems are powered by micro-solar panels and, if needed, provide extremely rapid logging and data uploads. The telemetry systems and sensors were assembled in the UK and shipped to the USA ahead of the installation. Each installation typically took just a couple of hours as the stilling wells were already in place.
Current's staff, with the support of volunteers, measured multiple raw river water samples over a period of several months to provide comparative readings. By obtaining these samples it was then possible to provide enough data to generate in-situ sensor calibration. To date, this approach has worked well and has proven that the Proteus can generate accurate estimates of faecal pollution. Below is a graph displaying faecal coliform, turbidity and depth data.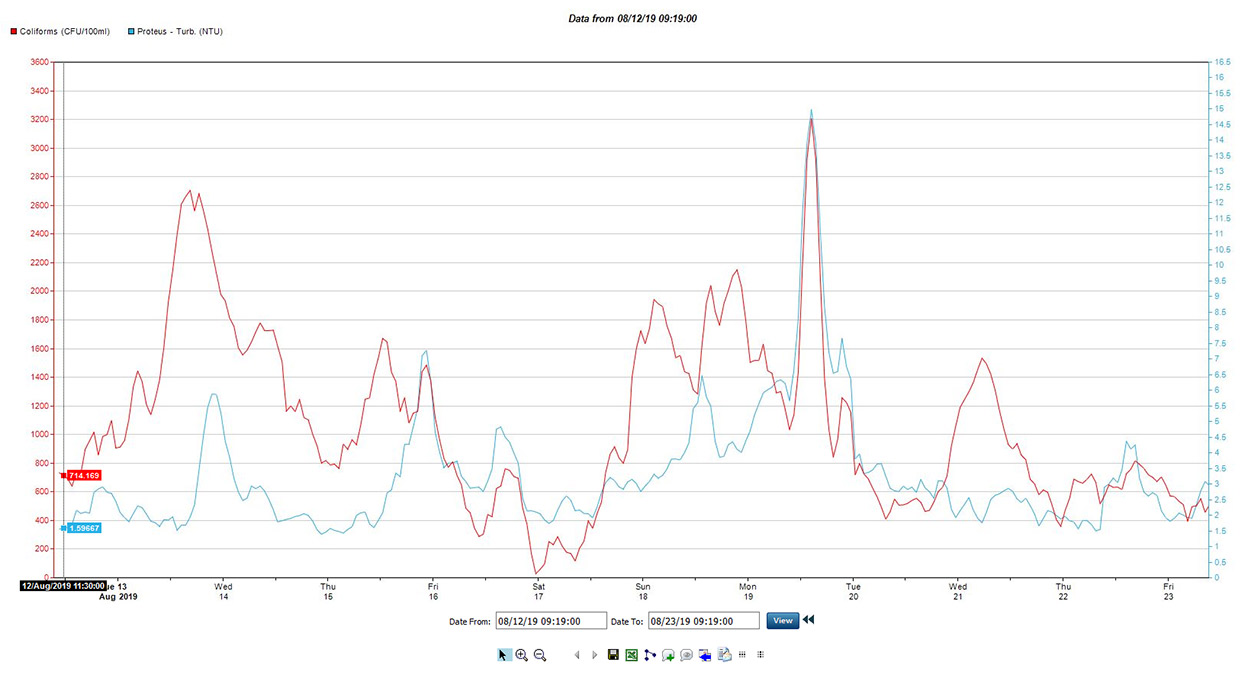 So far, we have seen readings from near zero through to 3200 CFU/100ml but what has been particularly impressive is the fact that the Proteus provided accurate estimates at the very low end (below 100 CFU).
The Proteus data is being fed (using an API plug in) into a web-based data analytics platform provided by IOSight and a mapping and data analysis platform provided by ESRI. Relevant data is also collected from various other sources. It is hoped that the data, with the use of artificial intelligence and predictive analytics, will help those involved to understand the impact of varying levels of microbial pollution.
It is clear to see once again that the Proteus will help transform our thinking and understanding of how the environment works, how we as humans impact it, and what we can do to improve it, allow us to monitor our environment in real-time and hence react much quicker to pollution events. Better still, the data will give us what we need to know to modify behaviour and prevent unnecessary pollution events. A significant part of the success of this project has been Current's forward thinking and pragmatic and co-operative approach to fusing the latest innovative technology with the organisations that can use these systems to make a difference to the world we live in.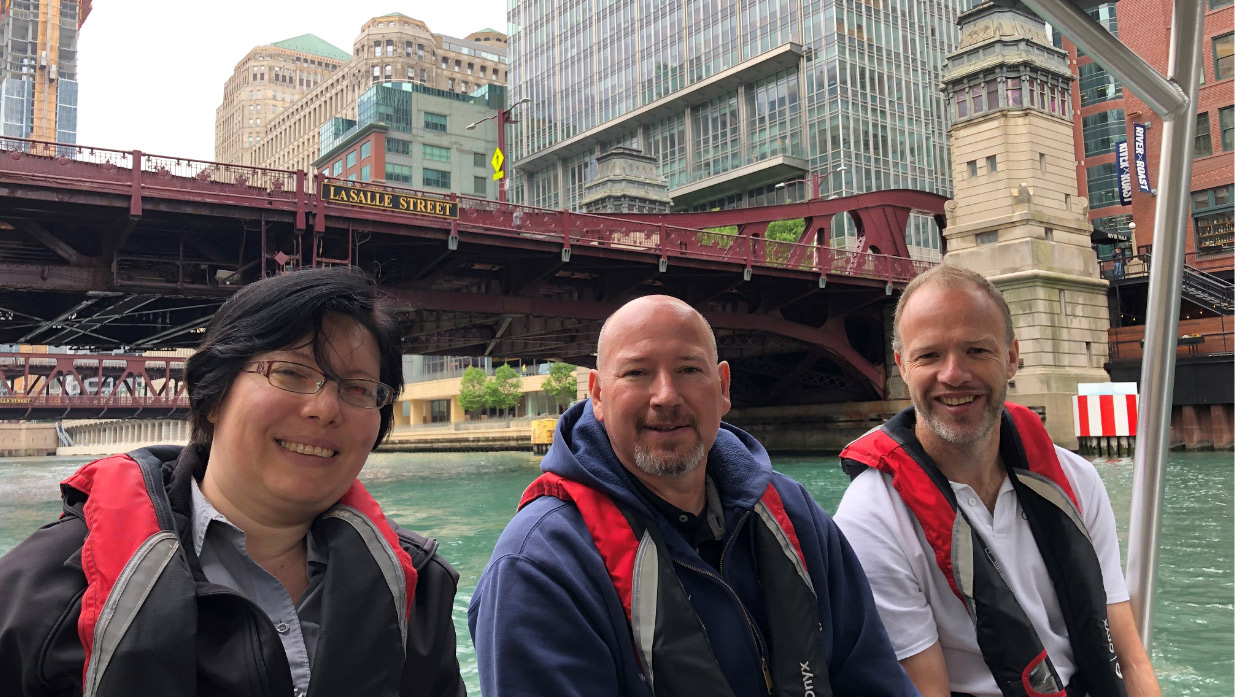 Testimonial
"Current, a Chicago, IL, USA, non-profit has been using the Proteus since May 2019 for faecal coliform monitoring in the three branches of the Chicago River, as part of the H2NOW Chicago project. We recognise that this is the first real-time microbial monitoring project of its kind and scope anywhere in the USA, and it represents a massive step-change in the ability to observe river water quality dynamics. The Proteus faecal coliform data is verified with lab tests to ensure accuracy. The Proteus Instruments team has provided continuous support on all levels, from technology installation to calibration and data visualization. The next step of the project is expected to begin in Spring 2020, when the public will be able to view microbial water quality in real-time via the project's online platform. H2NOW joins 19 different partners from around the world, with the Proteus technology at the heart of this effort."
Svetlana Taylor, Senior Analyst, Current.